"Fifty Shades Darker" has new surprises for the fans. Turns out, "Men of Steel" star, Henry Cavill will play the role of Anastasia Steele's bose, Jack Hyde.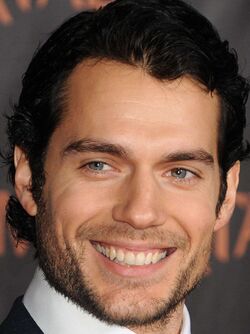 Written by E.L. James, "Fifty Shades of Grey" book trilogy is a mega hit and now in the second part of the film, "Fifty Shades Darker," the 32-years-old British actor, Henry Cavill will join the cast along with Dakota Johnson, Jamie Dornan.
According to the book, Anastasia Steele's boss, Jack Hyde is described as a man with with sensual blues eyes that can pierce your heart. From the past few months, there have been speculations on who will play the role of Steele's boss who will eventually become more than just an editor. Aaron Taylor-Johnson's name surfaced the internet for the choice of the Hyde who was previously rumoured to have been offered the role of Christian Grey.
There is no official news from the studio or from the actor himself and it might just be a rumour but it would be thrilling to see how Henry Cavill will transform from a Superhero to a villain in the next erotic drama movie. Well, rest of cast still remains the same and "Fifty Shades Darker" is all set to release on February 10, 2017.
"Fifty Shades Darker" will continue the story when Anastasia Steels realises that the world of billionaire, Christian Grey is way too dark for her to handle and Anastasia will star working in a small publishing company where she will meet her editor, Jack Hyde. What happens next? Well you have to read the book for that or you have to wait to watch the rising heat between Grey and Steele on the big screen.
For more updates on "Fifty Shades" series stay tuned.
For more updates on movies, celebrities and TV, keep tabs on Movie News Guide (MNG).
Source: Movie News Guide
Robert Pattinson